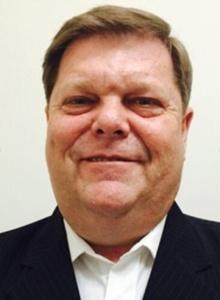 John W. Countz
BSEE, MSTM, CMRP,CRCMP,CMRF-MBB
He is an internationally recognized engineering professional recognized with 40 years of experience in the areas of Maintenance and Facilities Engineering, Automation & Controls Engineering, Field Service Engineering, Operations Management, R&D Management, Mechanical Design Engineering Management, Finite Structural Analysis and Product Management.
He has served in the United States Coast Guard and later worked for National Semiconductor Corp., TRW Systems Div., TRANE Co., Hofer Grinding Technologies, Cargill Foods, Consolidated Water Co. and ANDRITZ (China) Ltd. He has also served as a technical process and maintenance training consultant to General Motors Corp, Raytheon Training Systems, General Physics Corp, Anheuser Busch, Frisbee Aerospace, Hamilton Standard, NHBB Astro Div., Woodward Governor, John Deere and many others.
He has been practicing CRCMP/CMRP, applying the principles and processes of Reliability Centered Maintenance and Engineering since 2003 at companies like Cargill, Anheuser Busch, Consolidated Water Company, Ltd. and ANDRITZ (China) Ltd. He has successfully implemented RCM at companies in the USA, Central America, the Bahamas and British Virgin Islands and has recently participated in global re-design initiatives for reliability and value analysis for ANDRITZ, in Germany, Austria, and Slovakia. John is well respected by American, European and Chinese Engineering professionals.
He has a broad technical background in Maintenance and Engineering that includes direct industry experience in Automotive Mfg., Food Processing and Packaging, CNC Mfg, Seawater Desalination, Chemical Processing, Coal Mining, Energy Recover and Co-Generation, Municipal Wastewater, Diesel Power Plants, Marine Power Plant and Shipboard Electrical Systems.